Kelly's Korner
is hosting a weekly "Show Us Your Life" blog and last week was Show Us Your Wedding Dress. Granted I'm a week behind but better late than never :)
We are still only 89 days away from our 1st Anniversary as a married couple. We were married on October 25, 2008.
I loved my dress. It was an Alfred Angelo strapless with a sky blue colored panel on the train. There was also beading on the bodice and on the trim. It was weirdly comfortable and I couldn't believe how well it fit. I originally tried it on at a Bridal Shop in Mt. Pleasant, MI with my mom and my sister. It was the last one I tried in the second store that we visited. The only reason I tried it on was because the color panel in the sample was green, which is my sister's favorite color. So she and her friend pulled it out just for fun and it ended up being "The One" :) I purchased it at Russell Bridals & Tuxedos in Linden, NJ. The staff there was so nice and helpful through the entire process.

Before the ceremony with my Daddy. He just made it into New York the night before and could only stay until Sunday, but I was so happy that he was able to make it in.




JUST MARRIED... SSG & Mrs. Fredd Olvera!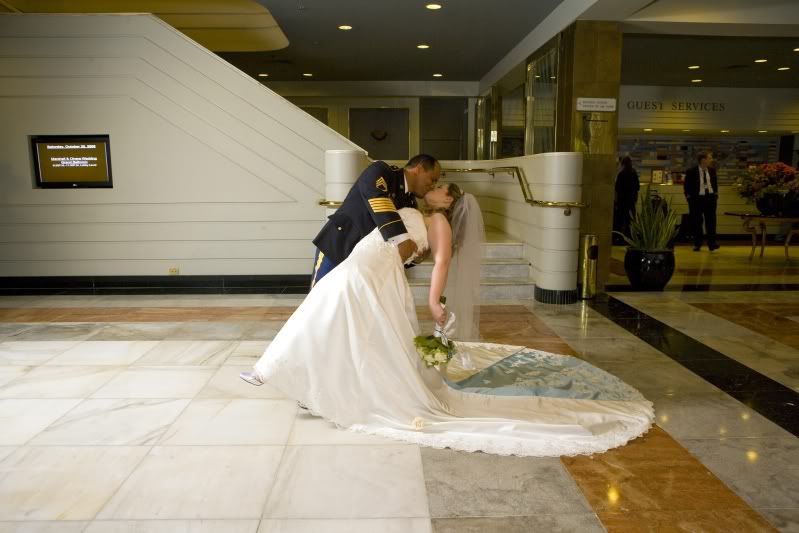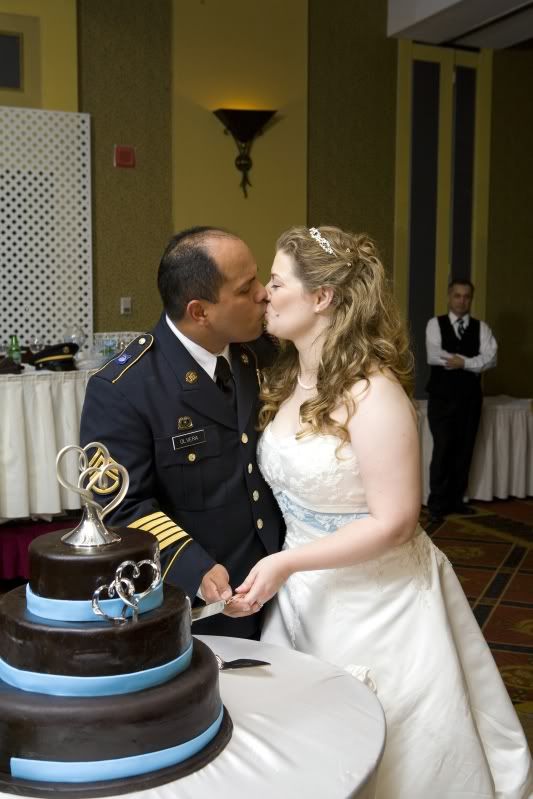 Next week will be the Wedding Party and Flowers!
~AKO