This week's Show Us Your Life from
Kelly's Korner
is the Wedding Party and Flowers/Ceremony.
We were married on October 25, 2008 at 3:00 PM and our ceremony was at St. Ann's Church in the Bronx, NY. It was a traditional Catholic ceremony. And, of course, it rained. I was a little disappointed that we could not go to a nearby park afterwards for some outside shots, but what can you do? Fall is my favorite time of the year so we natually chose October for our wedding. Our flowers were filled with fall colors and our wedding party wore chocolate brown with my maid of honor in sky blue. I let my girls choose whatever style they were comfortable wearing.
Of course, when we chose our date, Freddy hadn't received his drill schedule for the next fiscal year. So the big joke was "No deployment until October 26!" :)
In addition, I had made the horrible mistake of choosing the same day as the Michigan/Michigan State football game. A HUGE snafu for a gal from Michigan. I didn't even think about it since they normally play each other later in the season. Unfortunately, Michigan lost so everyone quickly forgot...
Because of his job, my dad couldn't not fly into NYC until Friday night. Which meant he missed the rehearsal and was sort of winging it during the ceremony. When the time came to give me away, he asked if he had to do anything else. Freddy, in another classic "Freddy moment", just said "Go sit down." Of course, my dad will be giving him crap about that forever.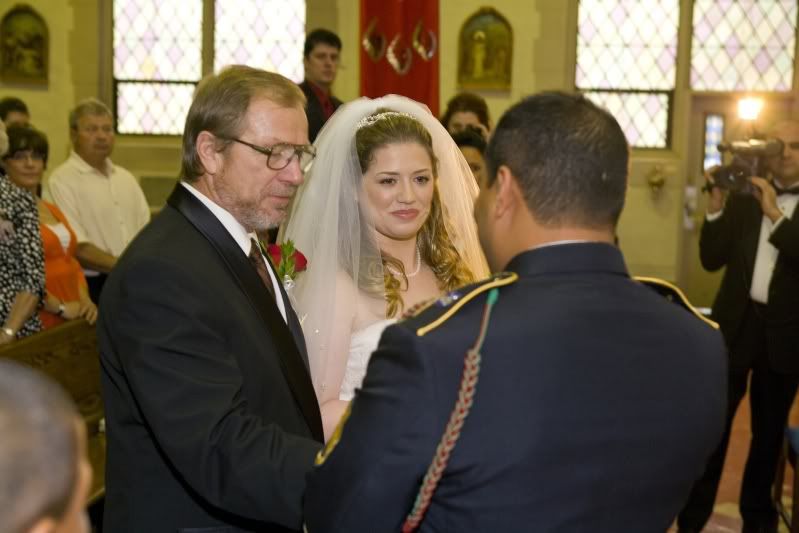 This is one of my favorite shots that was captured that day. I believe that was around the time he asked me if I was on something because I was too calm :) Hey, my mom, a nurse, only gave me a motion sickness pill that morning for the limo ride! Freddy will actually go down as the one who flipped out because I merely suggested the day before he modify his schedule to pick an additional item up.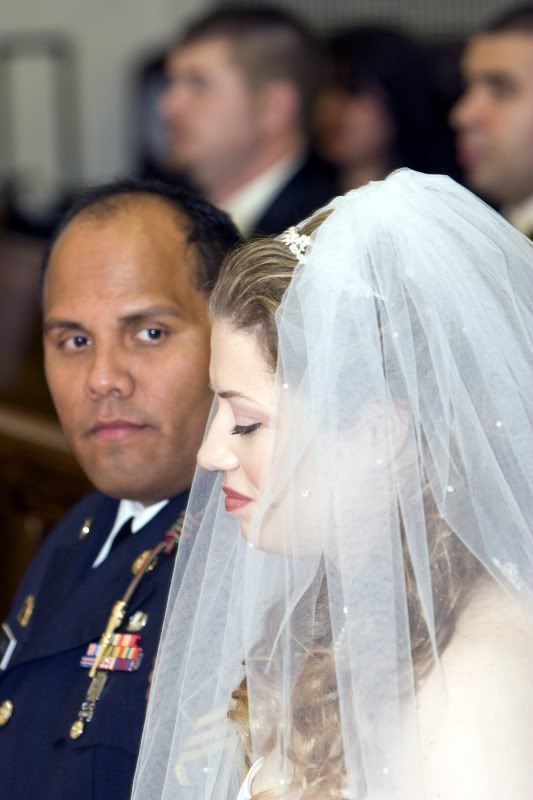 You can't tell in this shot that I only had about 40 people there against Freddy's 100. All of my family is in Michigan so I was lucky enough to have some relatives fly out for the ceremony.
That is my 82 year old Great Aunt Ilene. I was so happy that she was able to fly out from Michigan for the wedding. My grandmother passed away in 2005 and the only thing she ever wanted was for her granddaughters to find someone to take care of them. It meant a lot that Antie Ilene was able to come out.
I loved the back of my dress with the color panel and received a lot of compliments about it.
I also enjoyed my hubby in uniform all day!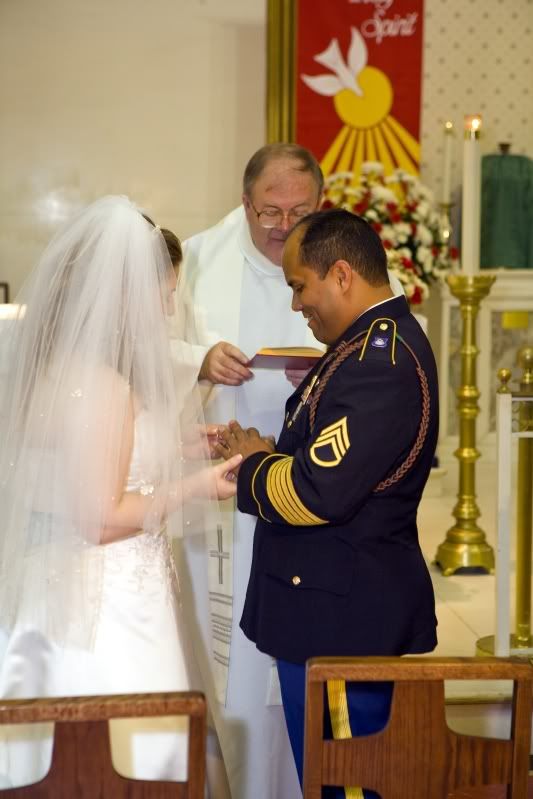 Our wedding party consisted of all family and close friends.
Maid of Honor - Andrea Marshall, sister of the bride
Bridesmaid - Esther Olvera, sister of the groom
Bridesmaid - Viviana Matasaru, sister of the groom
Bridesmaid - Michelle Henning, friend of the bride

Best Man - Sayedul Rahman, friend of the groom
Groomsman - Phil Wend, Jr, friend of the groom
Groomsman - Sebastian Matasaru, brother-in-law of the groom
Groomsman - Tony Marshall, brother of the bride

Flower Girl - Nia Carter, friend of the groom
Ring Bearer - Nikko Olvera-Vera, nephew of the groom

Usher - Lenny Daniel, friend of the bride
Usher - Jaymes Hodges, friend of the bride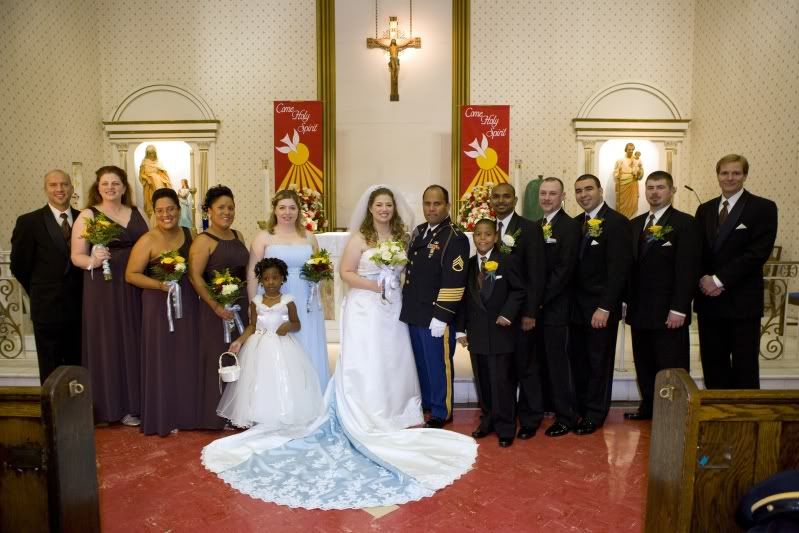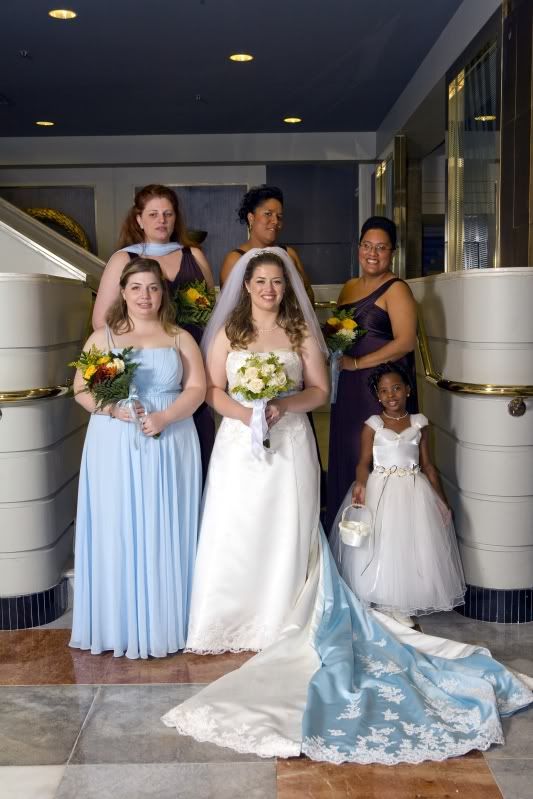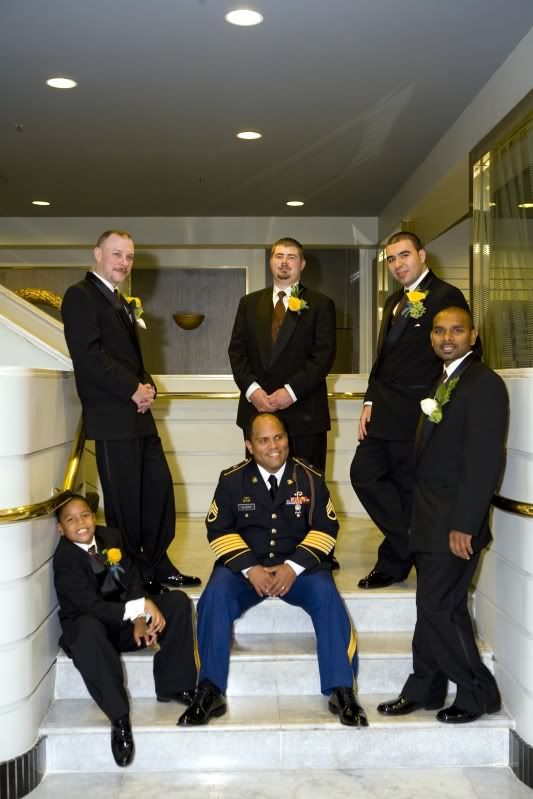 Freddy's family - Esther Olvera, Sebastian Matasaru, Viviana Matasaru, Clara Olvera, Alfredo Olvera, and Nikko Olvera Vera.
My family... all the way from Michigan - Debra Marshall, Andrea Marshall, Tony Marshall, Heidi McArthur (my future sister-in-law), and Rocky Marshall.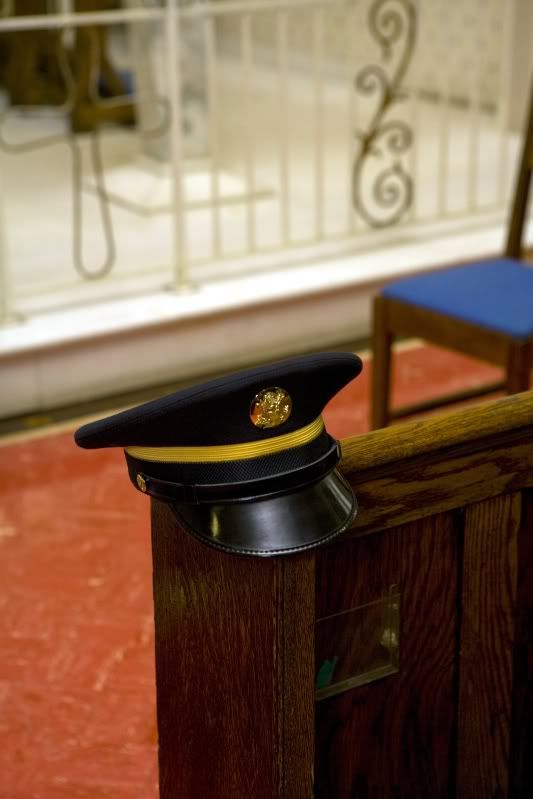 Next week is the Wedding Reception and Honeymoon.
~AKO