True to my word I'm getting these cookies done!
With such a late start I decided to start with the easiest of the 3. Plus, there isn't anything that I really watch on TV tomorrow so I can spend more time on cookies :)
Tonight I made the Peanut Butter Blossoms in four easy steps.
Step 1
Step 2
Step 3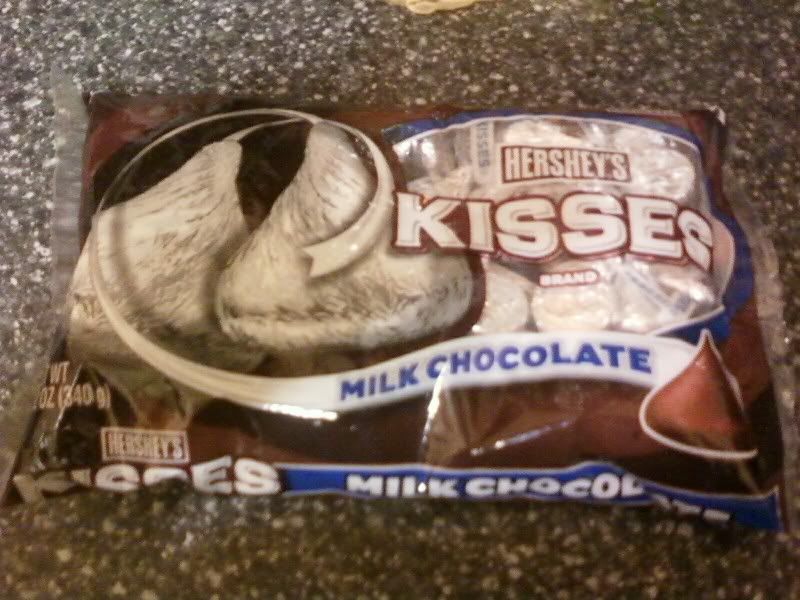 Step 4 - Enjoy!!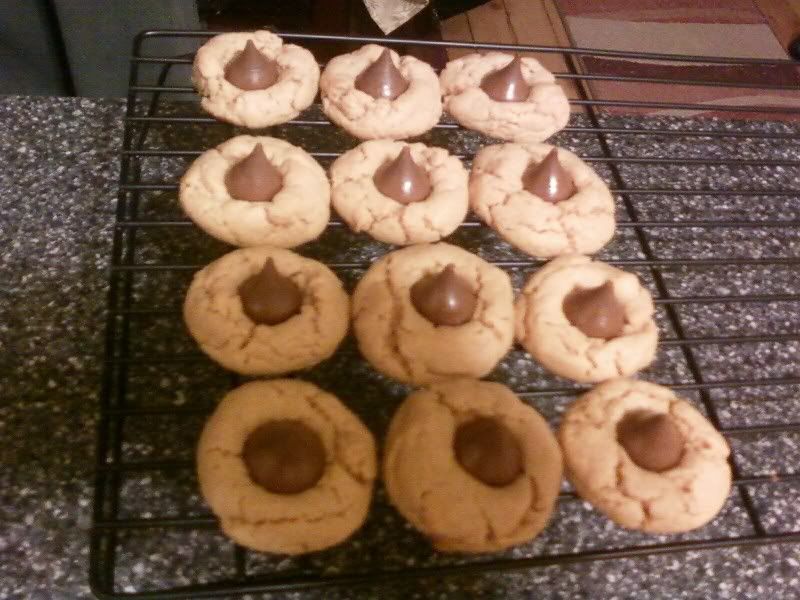 They don't taste too bad if I do say so myself.
~AKO