Wow, I'm gone for three days and so much to catch up on here in blog-land! I was on a business trip down in our Charlotte, NC office this week Tuesday - Thursday. Charlotte is very nice and would definitely be someplace I would consider to relocate to should the opportunity ever present itself.
Anyway, since I've missed the last couple, I'm participating this week in "Show Us Your Life" which is hosted by
Kelly's Korner
.
This week's topic is school pictures. I don't have anything from elementary school since they are all at my mom's house. I do, however, have some nice ones (she says rolling her eyes!) from when I was in high school. I was very heavily involved in the band program during my high school years. I marched piccolo and played flute in the Wind Ensemble. I was also involved in Winterguard, Orchestra, Wind Ensemble, Pep Band, and the High School musical Pit Orchestra. Our band program was competitive so we were able to participate in many competitions each year.
My best friend Holly and I posing after one of our Winterguard competitions. Winterguard, for those of you who don't know, is basically taking the colorguard (flagline) from the marching band and performing in a gym. This was taken in winter 1992. I'm the short one :) Our show that year was based on the Spanish celebration where the dead come out and have a little party with the living. I was one of the living.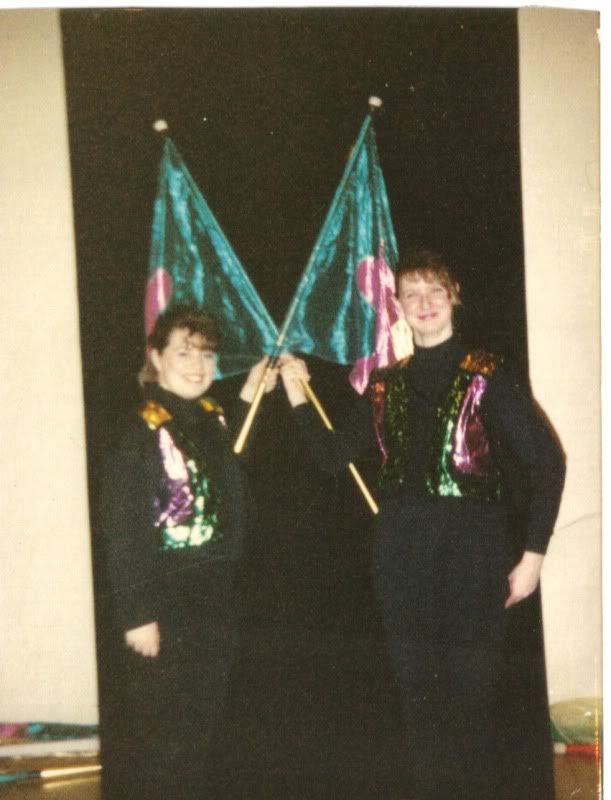 I don't remember who, but a few of us got together for someone's senior picture and did a friend shot. I'm the flutist in the front.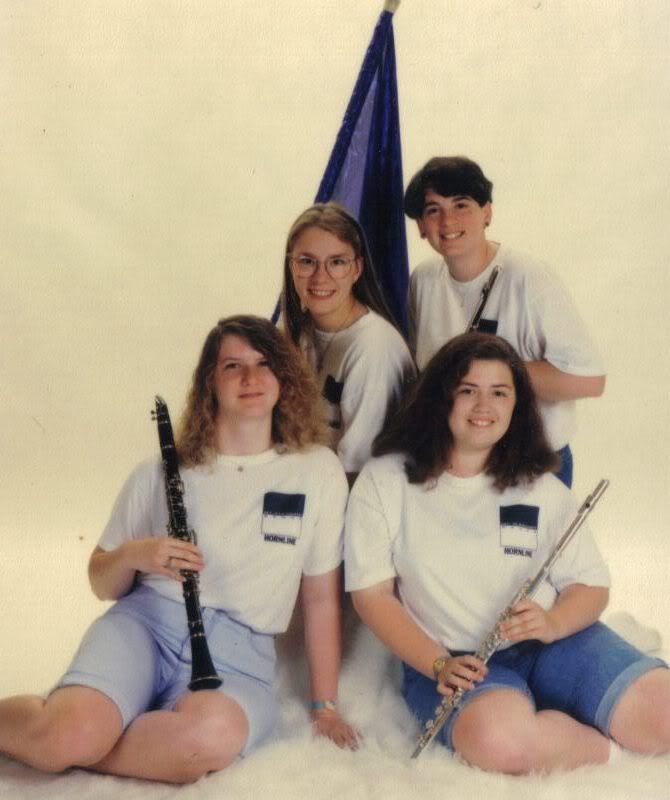 I'm totally going to date myself here, but the next couple are from my senior year in 1994.
This is a photo of me and my younger sister after the Memorial Day parade. It was my last parade :( My sister is two years younger than me and marched the Mellophone, which is the equivalent of a French Horn. She played the tumpet in concert band.
How awesome do we look in those polyester uniforms!!!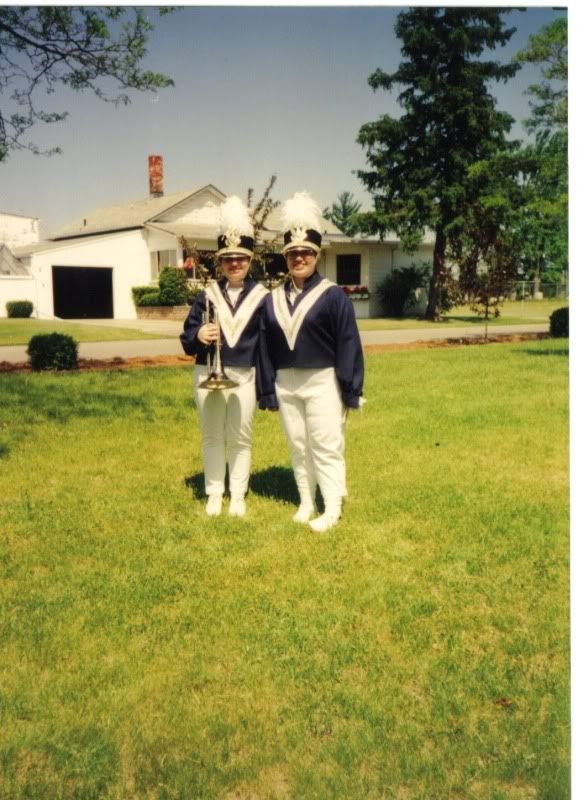 My Grandma & Grandpa Sargent and I at my high school graduation. My grandma only brought out her white purse after Memorial Day :)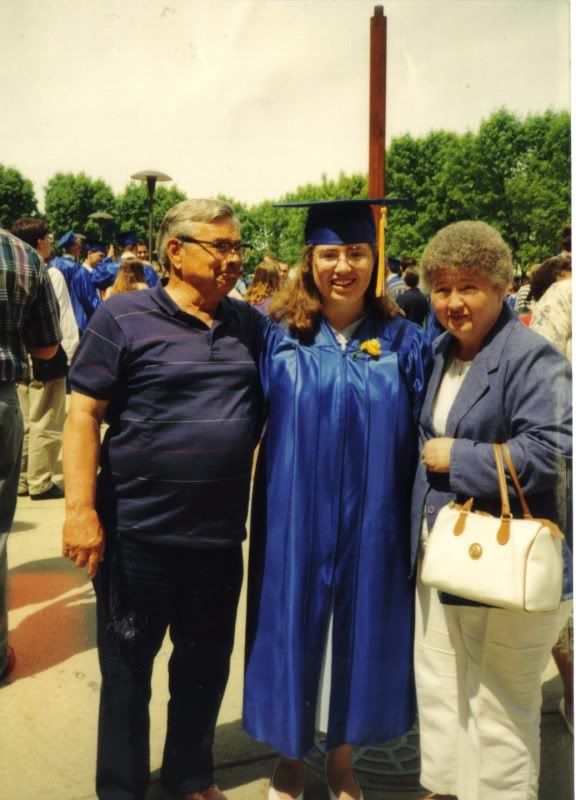 And last but not least... my high school senior picture...
I definitely don't miss high school. What I do miss is being involved in with the band program. Many of us were in it for the entire four years, in addition to our 7th and 8th grade years, and were pretty close. There are a lot of great memories from the trips, performances, practices, and... of course... BAND CAMP!
~AKO