That's about how the past week and a half have felt for me :( I've been trying to stay on the diet but quite a few days have been splurges. I haven't gotten back on my Wii routine either. We won't talk about the financial situation. There have been some leadership changes at the executive level at work so stuff is up in the air with our division. On top of everything I've been feeling like crap. Not sure if it is a bug or my allergies or what is going on.
I keep trying to unpack the last few boxes that we have but can't seem to stay focused long enough to get one box unpacked. My camera battery charger is still pack and, surprise, the battery died on Sunday so I can't take any pics of my putties :(
Anyway... 32 days until we get to go here: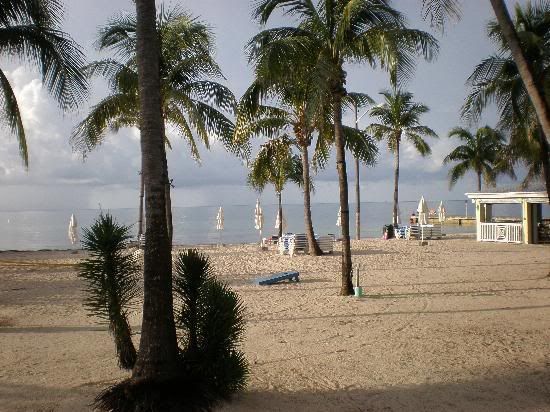 That's right! We're going to Key West the first week of March for my brother's wedding! This is going to be my first *real* vacation since 2006. Since we never really took a honeymoon, we're going down a few days before everyone else to have ourselves a little vacation.
I think I really need this vacation!
~AKO