Almost a week since I last left a post... The past week was just one of those weeks where there are not enough hours in the day to get everything done. We had sales people in town for production training, which, as one of the managers, I was involved in. This meant that I was going to be in training sessions all day Tuesday, Wednesday and the first half of Thursday. It also meant that I was going to fall a little behind in my regular day to day tasks. In addition, one of my employees had a huge upgrade Wednesday evening that had issues, which meant I spent all day Thursday and a large portion of Friday working on that. Basically, it means I have to do some work this weekend to catch up :(
In other news... I finally got my new toy!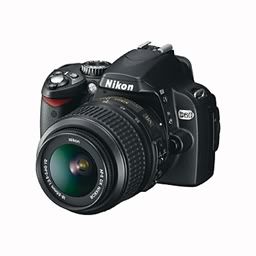 Hello Friend!!!

Yes, I finally got my new camera! My old one, a Kodak Easy Share, had served its purpose well and, after 5 years, started to fail. After staring at the picture for two hours two weeks ago, I made the plunge to spend a decent amount of money on a high quality camera. In addition, no tax and no shipping from the online PX (AAFES) store was also an incentive. I love my Military Star Card!!! One of my employees jokingly calls the PX the "special club" :)
On Wednesday, my new Nikon D60 SLR camera arrived! I can tell you it is a little intimidating with all the buttons and menu options, but yesterday I read that user's manual cover to cover. Of course Freddy tried to start playing with the camera right away and, since he didn't read the manual, couldn't even figure out how to turn off the flash! Boys... when are they going to learn...
And, the victims...er... subjects of my first round of professional photography. I'm sure I looked rediculous crawling around on the ground trying to get candid shots of my putties. They were not as excited about my new toy as I was!

Miss C-Lo, none too happy that I kept following her around this morning.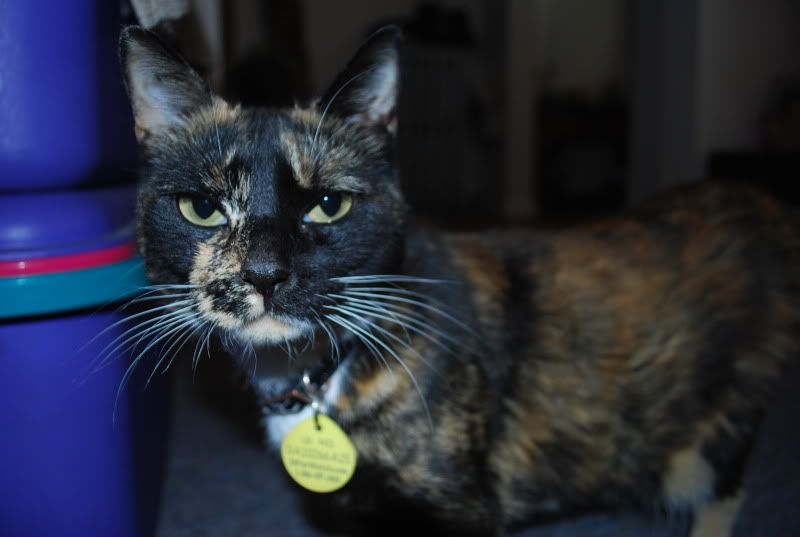 Thoughtful Hadley... he was really just watching the lens move back and forth.




Sweet-faced Harley... not quite sure why he was just awoken with a flash.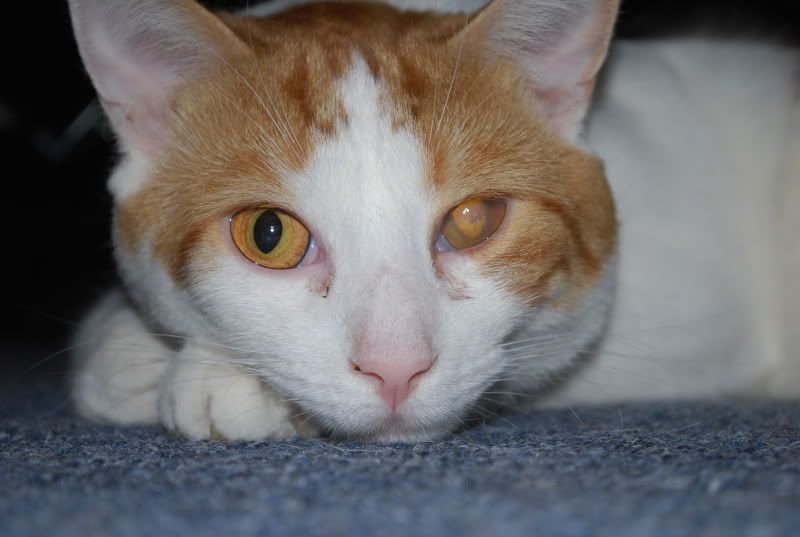 Now the dilemma... continue to play with my new toy or break down and get my work done...
~AKO